The new SW271 replaces the SW2700 that I've already reviewed here and that still is giving good results to hundreds of photographers. The new model brings some important changes, such as a 4K panel and a new ultra-fine frame that reduces its size externally to almost a 24 inches monitor with standard frame. In fact, it is only a few millimeters larger than the PG2401PT, which I also analyzed here.
The SW271 has the following features (see full specifications here):
3.840×2.160 (4K) resolution (16:9).
27″ IPS 10-bit panel, matte finish and similar gamut to Adobe RGB.
100% coverage of sRGB/Rec709, 99% of Adobe RGB and 93% of DCI-P3.
Hardware calibration with the Palette Master Elements software using X-Rite's EyeOne and Spyder calibrators.
Integrated, high-quality 14-bit 3D LUT, which allows you to shape the color gamut with great flexibility.
Factory calibrated presets for sRGB, Adobe RGB, ensuring less deviation than DeltaE 2.
It can play 10-bit HDR video up to 4K UHD.
Factory calibrated individually for an accurate gamma curve.
Thin frame.
HDMI, USB-C and MiniDP connections. Also, two USB 3.0 ports, a headphone jack and an SD card reader.
Wired remote control to manage the monitor menus.
Black velvet hood, adaptable both horizontally and vertically.
An overview
The monitor comes in a large box, as you'd expect.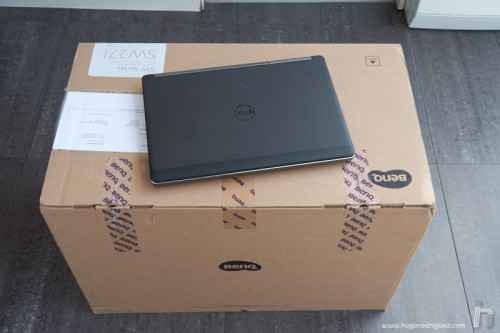 As soon as you open it you will find the certificate of individual calibration, an outline of everything in the box and a reminder that includes the Palette Master Elements calibration software and a hood.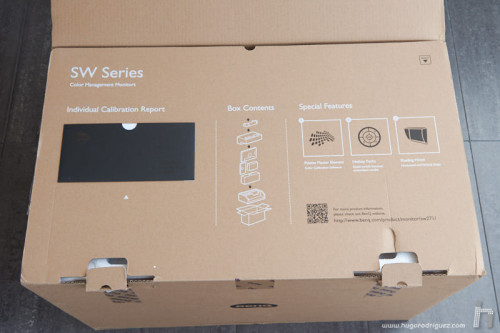 The certificate, made specifically for each unit (stating its serial number), shows how both the gamma curve and the Adobe RGB and sRGB presets were calibrated: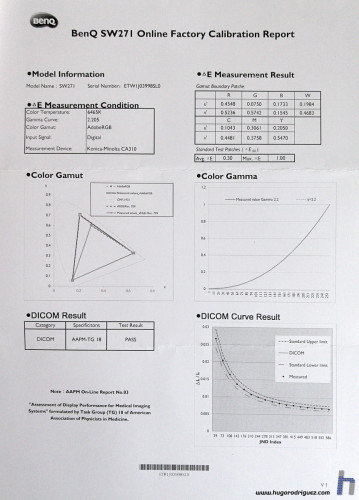 Once everything's out of the box, it looks like this: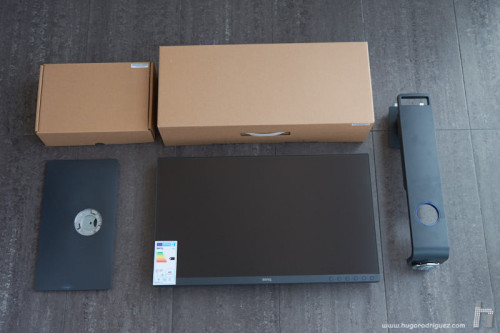 The back has two HDMI inputs, a mini DisplayPort, a mini USB for the remote control, a USB3 for the built-in hub and card reader and for hardware calibration. It also has the new USB-C, which allows it to be connected with a single cable to a laptop, since both the image and the data (those that would go through the USB cable) go through the same cable.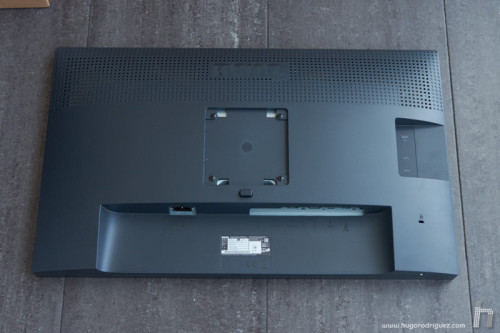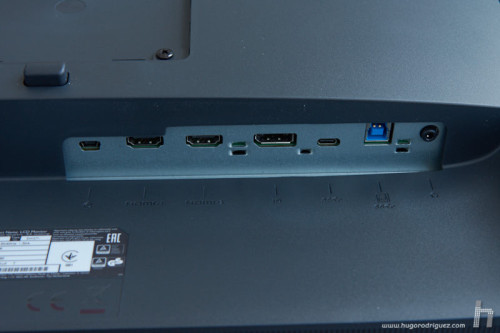 It also has a headphone port (useful if you watch a movie connected to a blu-ray that you don't have one). On the side there are two USB3 (powered) and a useful SD card reader.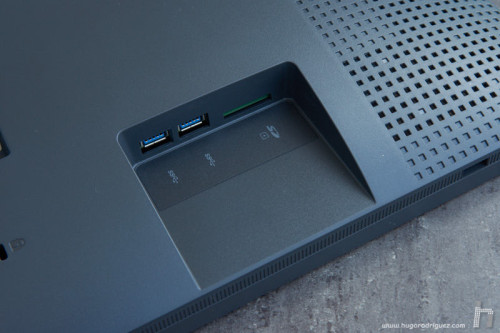 The hood comes disassembled in multiple pieces and can be mounted both horizontally and vertically, something unusual that BenQ has been showing off.
It is worth noting that it has a window for the calibrator and is covered internally with black velvet.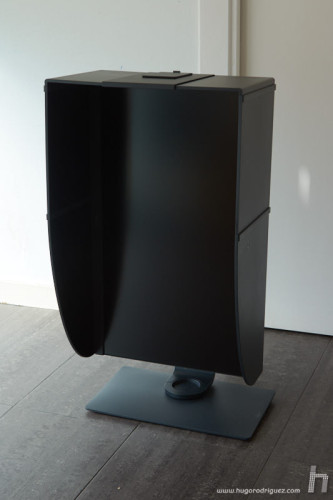 The first major change you notice is that the framework has been reduced so much that it virtually disappears. This considerably reduces the external size of the screen so much so that -surprising as it may seem- externally it happens to measure almost the same as its 24-inch little brother: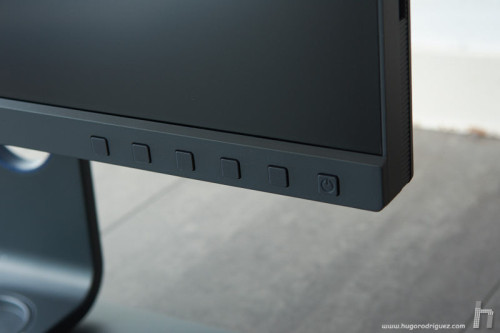 Continues in page 2…