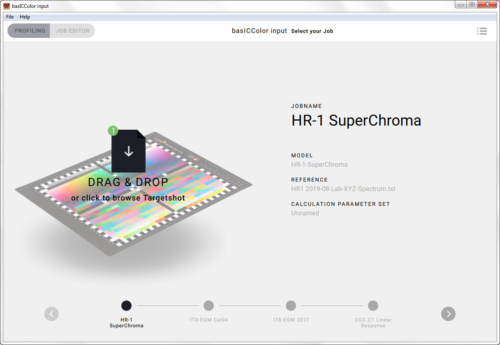 Well, we have very positive news: we already have support for SuperChroma in two different softwares:
At the moment no new versions of the programs have been released, but now you can download the necessary files to make them compatible.
BasICColor Input 5
To make it compatible, you must copy several files into different folders of the program.
In Windows, you must go to: C:\Users\Public\Documents\basICColor Jobs\Jobs input 5\ . There you will find two folders: Jobs and Templates. You have to do the following:
Once this is done, it will appear in the Jobs tab of the program, so you can use it now: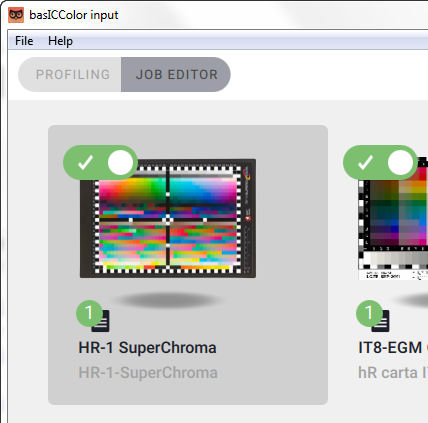 NOTE: You will have to rotate the image in vertical format in order to align the mesh, as shown here (I marked in yellow the buttons to rotate the capture):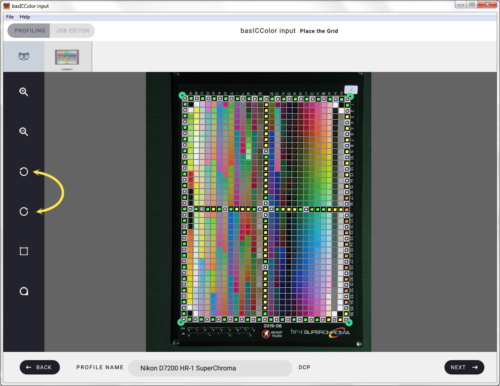 Unfortunately the company BasICColor has gone bankrupt but two of its workers are trying to buy the brand and software to continue the work and continue giving support. Fortunately I keep in touch with them. Thanks to that we have been able to add support quickly.
Lumariver
In Lumariver there is still no official support, but you can now use SuperChroma only with a slightly modified reference file. To do this, in the drop-down list with the various cards, choose Custom target (grid) and then load this reference file (which you must unzip first). You will be able to use it now.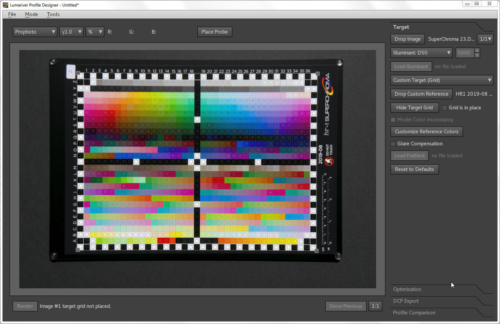 https://www.hugorodriguez.com/blog/wp-content/uploads/2019/08/BasICColor-SuperChroma-supported.jpg
838
1216
Hugo Rodríguez
https://www.hugorodriguez.com/blog/wp-content/uploads/2014/09/logo_blog_hr-wht.png
Hugo Rodríguez
2019-08-07 17:06:00
2019-08-13 17:23:39
SuperChroma is now compatible with Lumariver and BasICColor