After entering the Hi-End monitor market with force and making a clear gap, it seems that BenQ wants to move on to a second phase: to offer a model with almost the same features but at a breakthrough price. What's the trick? To do without a few extras (those that most people don't usually use) that, on the other hand, they will be grateful for the lower price. Those extras are: the hood, the GamutDuo system, the UGRA certification (in comparison to the PG2401PT, which I already analyzed) and little else …
The SW240 has the following features (you can see complete specifications here):
Resolution of 1.920×1.200 (16:10).
24″ IPS, 10 bit panel, matt finish and similar gamut to Adobe RGB.
Coverage of 100% of sRGB/Rec709 and 99% of Adobe RGB.
Hardware calibration with Palette Master Elements software and EyeOne colorimeters from X-Rite and Spyder.
Built-in 14-bit, high-quality 3D LUT, allowing for flexible color gamut modeling.
Factory calibrated presets for sRGB, Adobe RGB, guaranteeing a smaller deviation to DeltaE 2.
Individually factory calibrated for a precise gamma curve.
Thin frame.
HDMI, DVI and DisplayPort connections. Also, two USB 3.0 ports, a headphone jack and an SD card reader.
Optional hood covered with black velvet, adaptable both horizontally and vertically.
At a glance
The monitor comes in a quite compact box for a 24", especially if compared to the PG2401 that includes hood.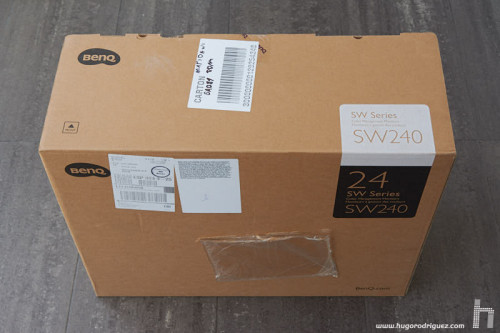 As soon as you open it you will find the individual calibration certificate, an brief of everything in the box and a reminder that it includes the Palette Master Elements program for calibrating and…  an optional hood.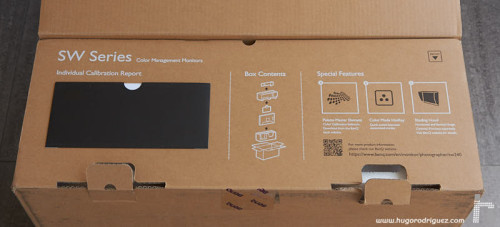 The certificate, made specifically for each unit (stating its serial number), shows how both the gamma curve and the Adobe RGB and sRGB presets were calibrated: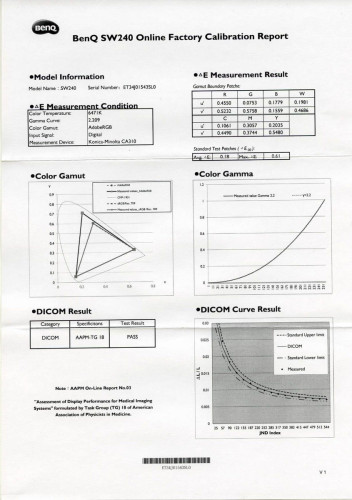 Once everything has been taken out of the inside, it looks like this: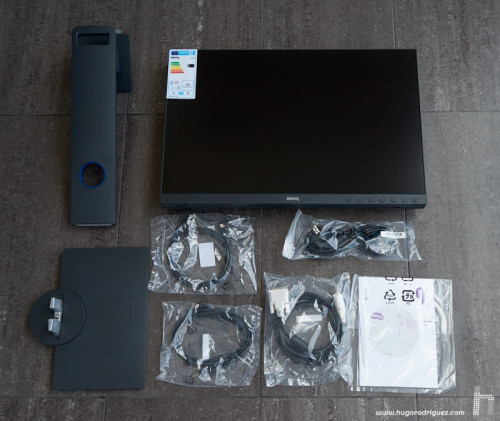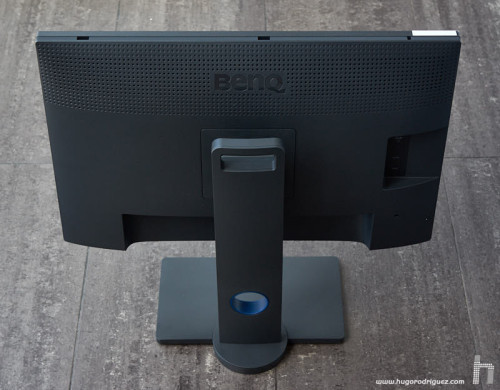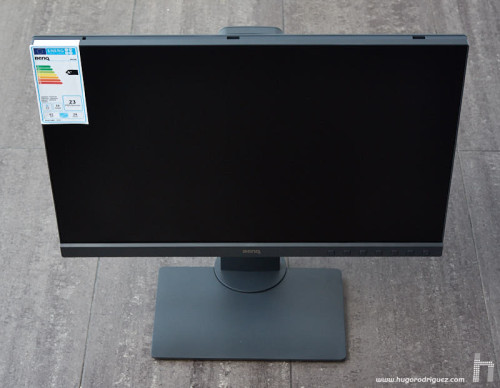 Behind it there is an HDMI input, a DisplayPort, an upload USB 3 port that serves both for the built-in hub, the SD card reader and for hardware calibration.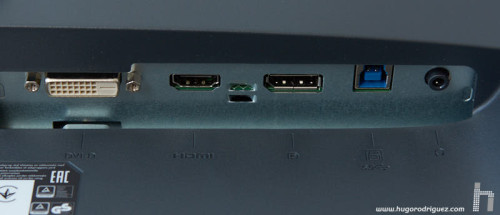 It also has a headphone port (useful if you see a movie connected to a Blu-ray that does not have). On its side it has two (powered) USB3 and a useful SD card reader. One of the few drawbacks is that these connectors are located in such a way that they are hardly accessible from the front.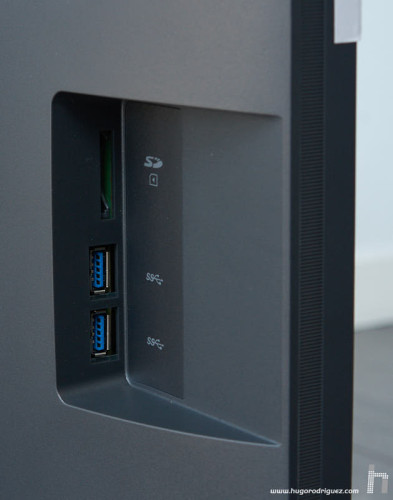 An important change in comparison to the PG2401 is that the frame has been reduced so much that it almost disappears, following the line of SW271. This considerably reduces the external size of the screen… so much that externally looks like a 22″ monitor: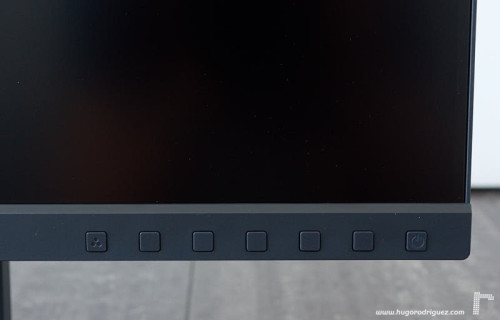 Following the line of the SW271, the buttons remain being physical ones.
The excellent hood, which can be adjusted both horizontally and vertically, becomes optional. It's still covered with black velvet, apparently, although I haven't been able to see it in person.
What is lost is the remote control for the menus.
Continues in page 2…